---
Expressing your sense of personal style is an important part of establishing your individuality. Your outdoor furniture should not only perform flawlessly, it should reflect your own personality and style.
Expressing your sense of personal style is an important part of establishing your individuality. Your outdoor furniture should not only perform flawlessly, it should reflect your own personality and style. Highwood USA's collections of Adirondack chairs, benches, rockers, swings, and more can help you find the style that's right for your setting, your family, and yourself.
Let's start at the beginning—with the coastal origins of the Adirondack style in the early 20th century and the desire to create a chair that would be sturdy, comfortable, and well-balanced enough to function on everything from small hills to sandy ground.
The original designers called their creation the Westport Chair, and their families served as the first product testers, judging it on comfort and reliability. These eventually came to be known as Adirondack chairs, after the area where they originated.
Highwood USA's version of the Westport evokes its seaside origins with a look befitting harbor towns, lighthouses, and sandy beaches. The Classic Westport Adirondack Chair, with a contoured seat for effortless comfort, is the perfect complement for the Classic Adirondack Collection. It's perfect for outdoor entertaining and comes in ten different colors to set off the décor of your backyard, patio, or porch.
---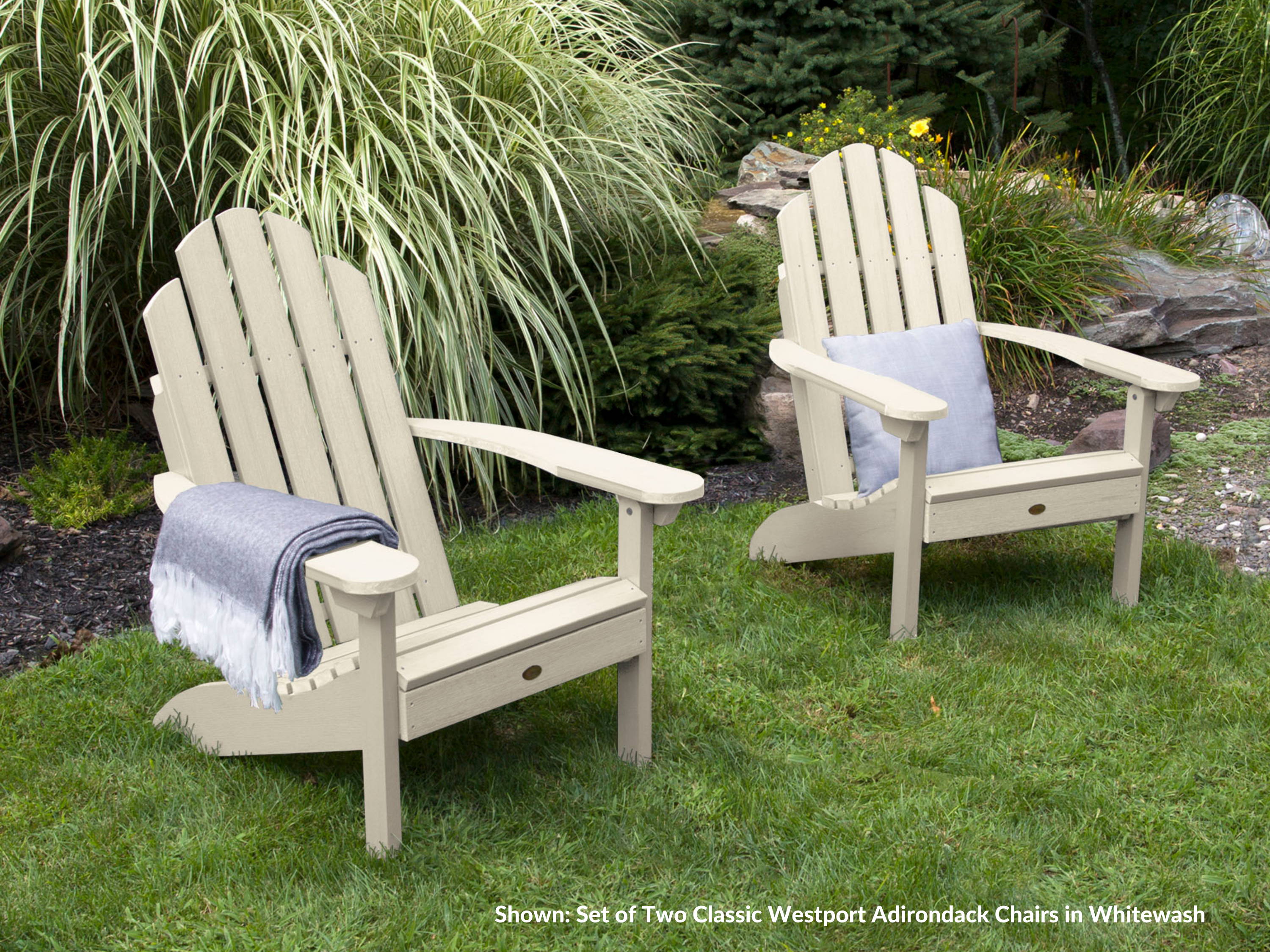 ---
For further complements (and compliments), turn your sights to the rest of the Westport collection for our Westport Garden Rocking Chair. It's just the place to while away summer afternoons. The Westport Garden Chair, with a slightly straighter back and smaller footprint, is ready to be part of a comfortable conversational grouping. Or check out the Classic Westport Porch Swing, which many find to be the most comfortable of all flat-backed Adirondack swings.
All Highwood USA Classic Westport chairs, rockers, and swings feature the same classic outline of three rounded, taller planks surrounded by two shorter ones on each side; it's a style that will transport you to the beach of your dreams. Complete your set up with the Classic Westport Side Table or Classic Westport Coffee Table, both of which show off the same frame. Our Westport groupings and conversation sets promise to deliver enjoyment and value.
---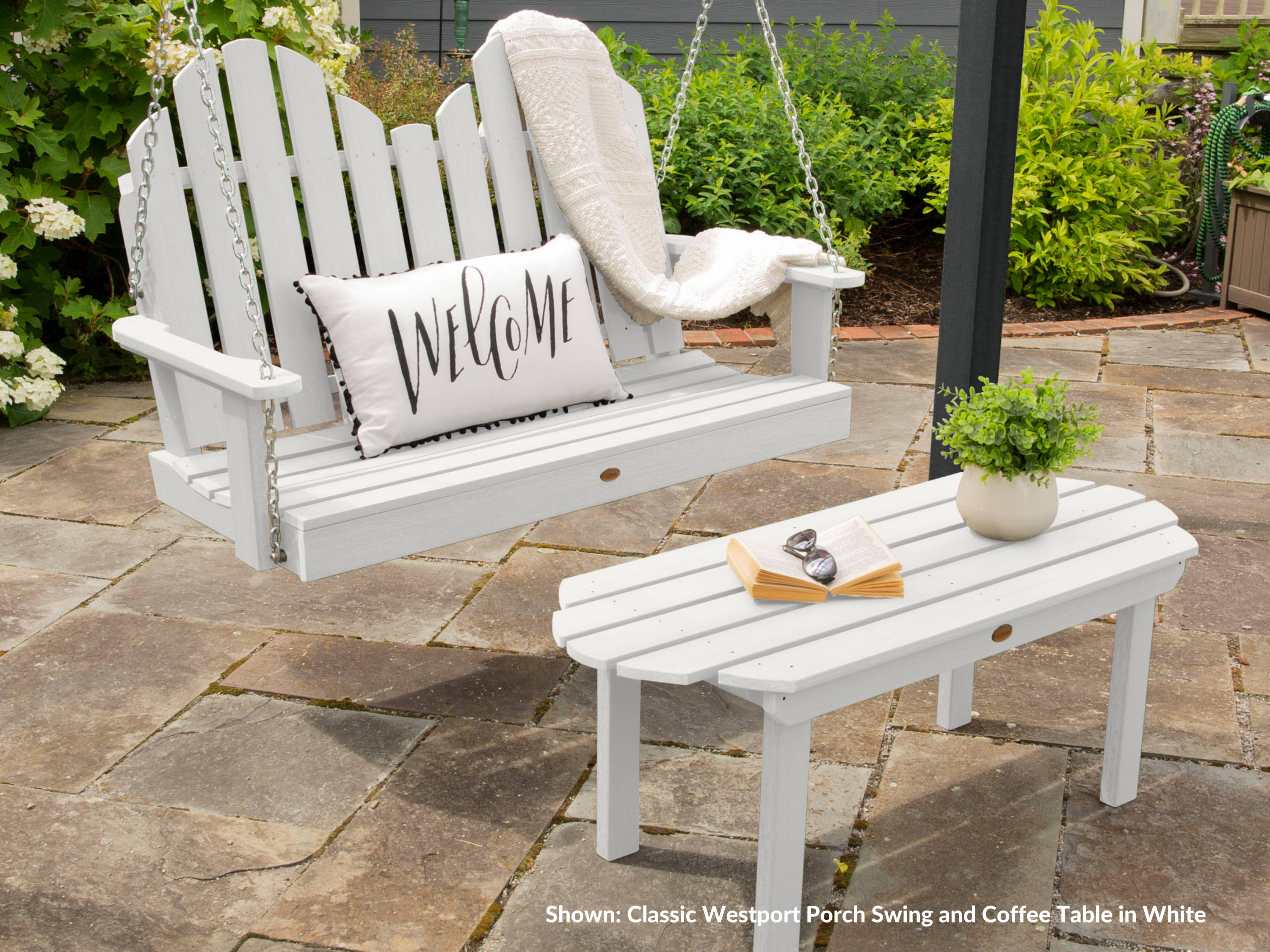 Today's traditional Adirondack silhouette is also found on our Hamilton collection, with its laid-back styling, distinctive curved back, and breezy, relaxed look, with its slats forming a smooth, curved silhouette. Mix and match pieces from this collection to create a perfectly serene, outdoor sanctuary in your own back yard.
You might also choose the Hamilton Folding & Reclining Adirondack Chair, with its balance of comfort and style. This chair easily converts from a conversational position, to a laid-back recliner, with stops in-between so you can luxuriate in your perfect position. Want to sunbathe? Make it flat. Want to read? Put it upright.
If you prefer lots of room, you can "supersize" your outdoor seating area with our King Hamilton Folding & Reclining Adirondack Chair. With the same features and flexibility as our standard size chair, the King gives you plenty of room to curl up around the fire pit and share marshmallows and stories. Both chairs, of course, are available in your choice of colors.
Better yet, the versatility of our Hamilton chairs goes beyond the design features themselves; they can also be grouped and paired with other pieces in the Hamilton collection. You might even combine your chair with a Folding Adirondack Ottoman, or pair the King-size chair with an Ottoman and Cup Holder.
---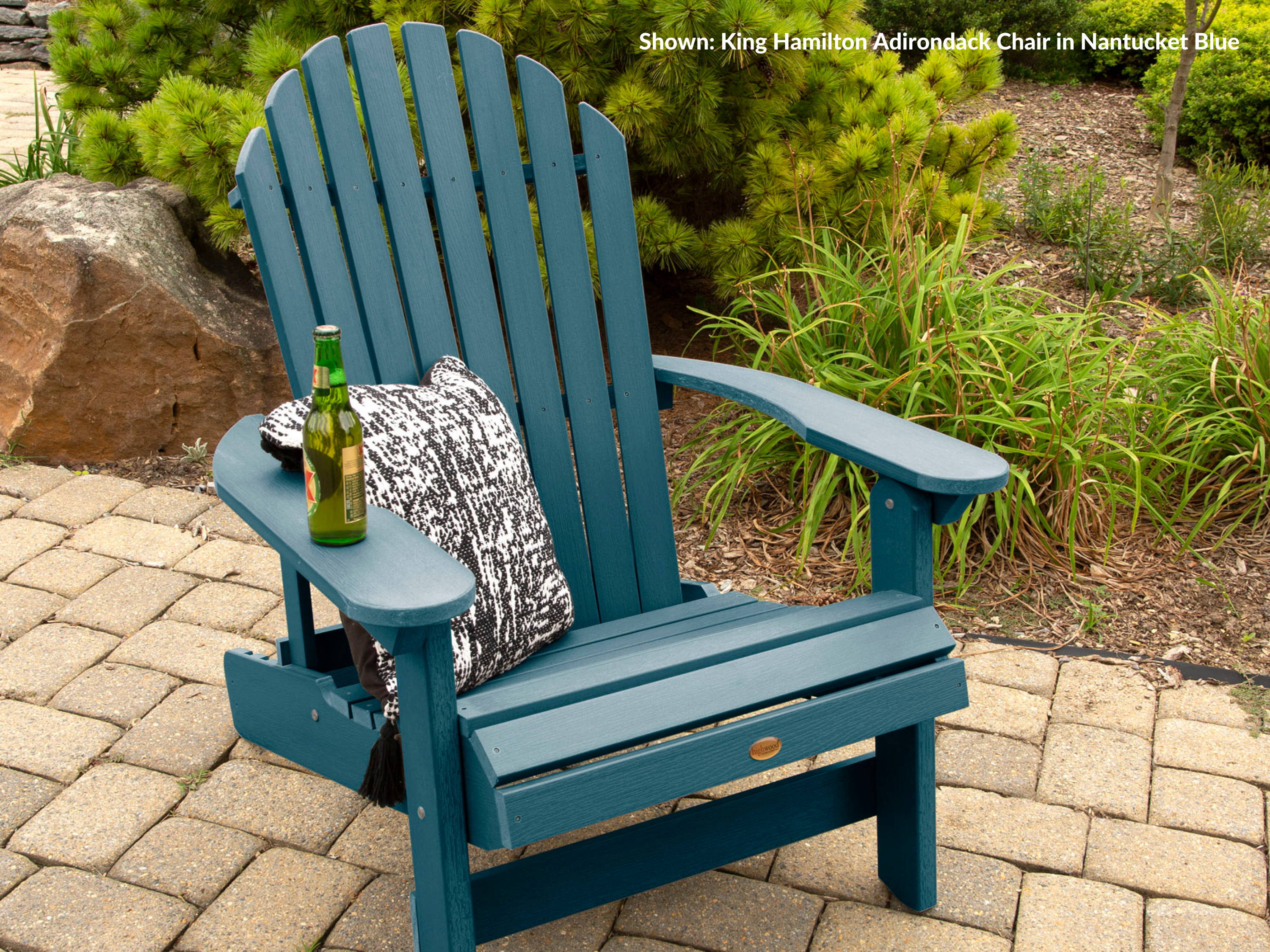 ---
Maybe your tastes run to sleek, straight lines with clean angles and a cool, sophisticated look. If this is the case, our modern chairs are for you.
Highwood USA's Italica Modern Adirondack Chair offers a contemporary twist on the traditional Adirondack chair. With its squared-off back and seat, this piece is at home with today's architecture while still providing the comfort and color choices that have become Highwood favorites. This chair is part of our Italica modern collection, which includes the Double Wide Adirondack Chair, Modern Coffee Table, Modern Side Table, and our Modern Adirondack Ottoman.
Inspired by Art Deco designs, our Manhattan Beach Adirondack Chair fuses luxury and glamour with traditional Adirondack style. This chair takes the best elements of the Hamilton Adirondack chair and, with its fan style back, adds chic urban styling. Best of all, it has a reclining option that lets you adjust the chair back to just where you want it, and it folds up for easy storage and transportation.
---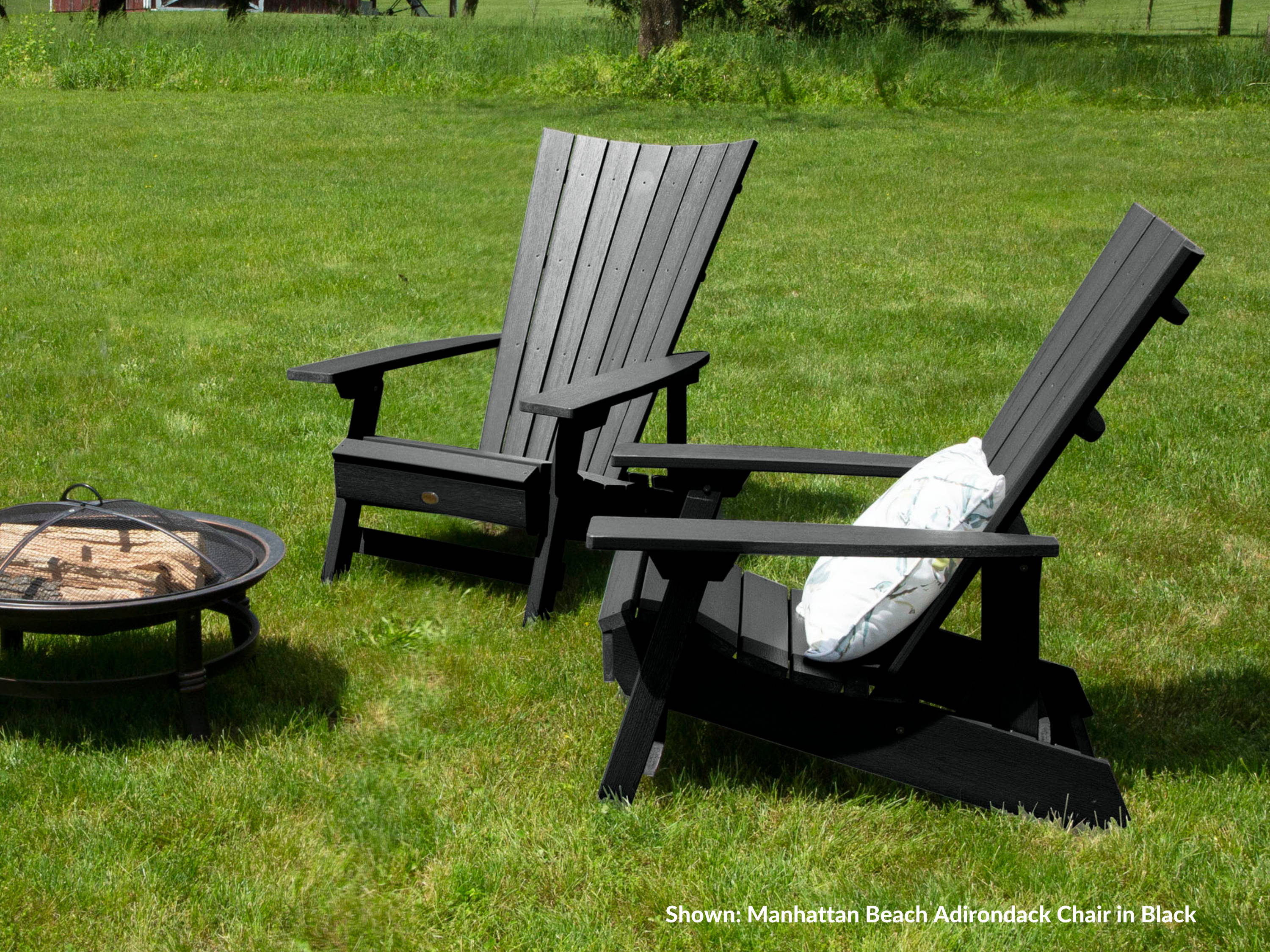 ---
Whether your personal sense of style runs to the Coastal, Classic, or Modern, your Highwood USA furniture will be made from our weatherproof, recycled poly lumber that looks just like real wood. So whichever you choose, you'll have carefree enjoyment ahead!
---
What style do you like the best? We want to hear about it in the comments below!
---