Spring Cleaning Made Easy
Spring Cleaning Made Easy
---
It's finally spring! For many of us, thoughts are turning to spring cleaning and getting back to outdoor living. Fortunately, Highwood USA outdoor furniture can help with both
It's finally spring! For many of us, thoughts are turning to spring cleaning and getting back to outdoor living. Fortunately, Highwood USA outdoor furniture can help with both.
The first step is to take a good look at your outdoor space. Has winter left its mark? Do you have fallen branches, leaves, or items that might have been overturned by high winds? This is a good time to clean up, straighten up, and sweep away these last vestiges of winter. If you have a deck, it might be time to break out the power washer as well.
Next, it's time to take a look at your Highwood furniture. Good news—washing away the winter blues is easy. In fact, you can wash winter off in no time. The NatureTEX surface comes clean with a few very easy steps.
To begin, fill a bucket with hot water and dish soap. Then grab a rag and use the soapy water to wipe the surfaces clean of dirt. If any dirt remains, use a soft bristle brush for a light scrub. Finally, rinse with fresh, clean water. That's it!
For a deeper clean, if you want to be sure to remove any grime or surface contaminants, set your power washer to a medium nozzle and spray it away.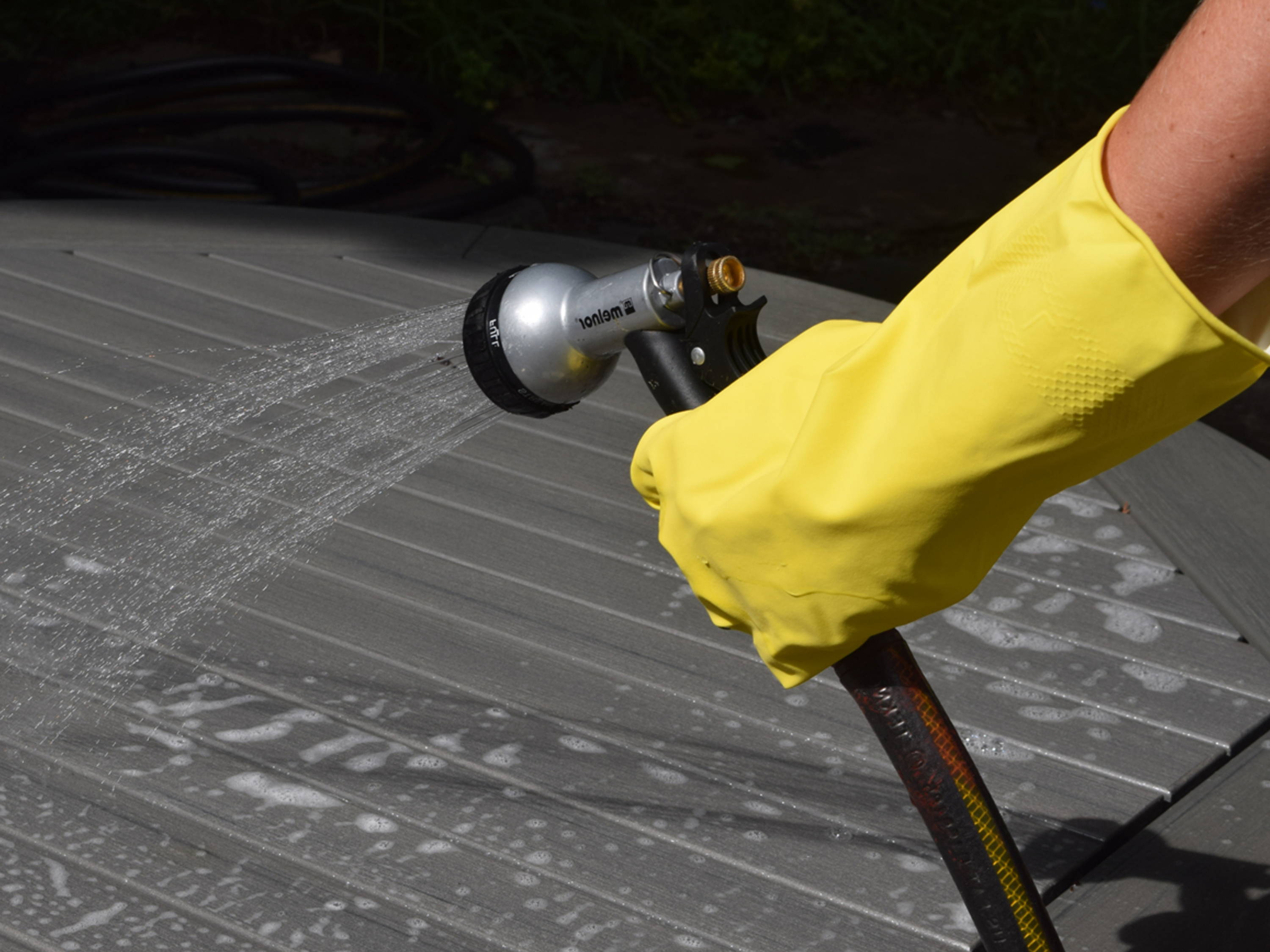 ---
As far as cleaners, you can use most common, water-based cleaners: Windex, Formula 409, Murphy's Oil Soap, Simple Green…any of these will work just fine. Do not use cleaners containing aromatic solvents, and if your cleaner isn't mentioned above, test it on a hidden area.
Our customers tell us they appreciate how low-maintenance their Highwood-USA furniture is. "I especially like how easy it is to clean and maintain," says Catherine in Pennsylvania.
"Living near the coast, between the salt air and high winds…we've had many types of outdoor furniture that didn't last," says Diane in New York. "(The) Highwood pieces stand up to our coastal elements."
---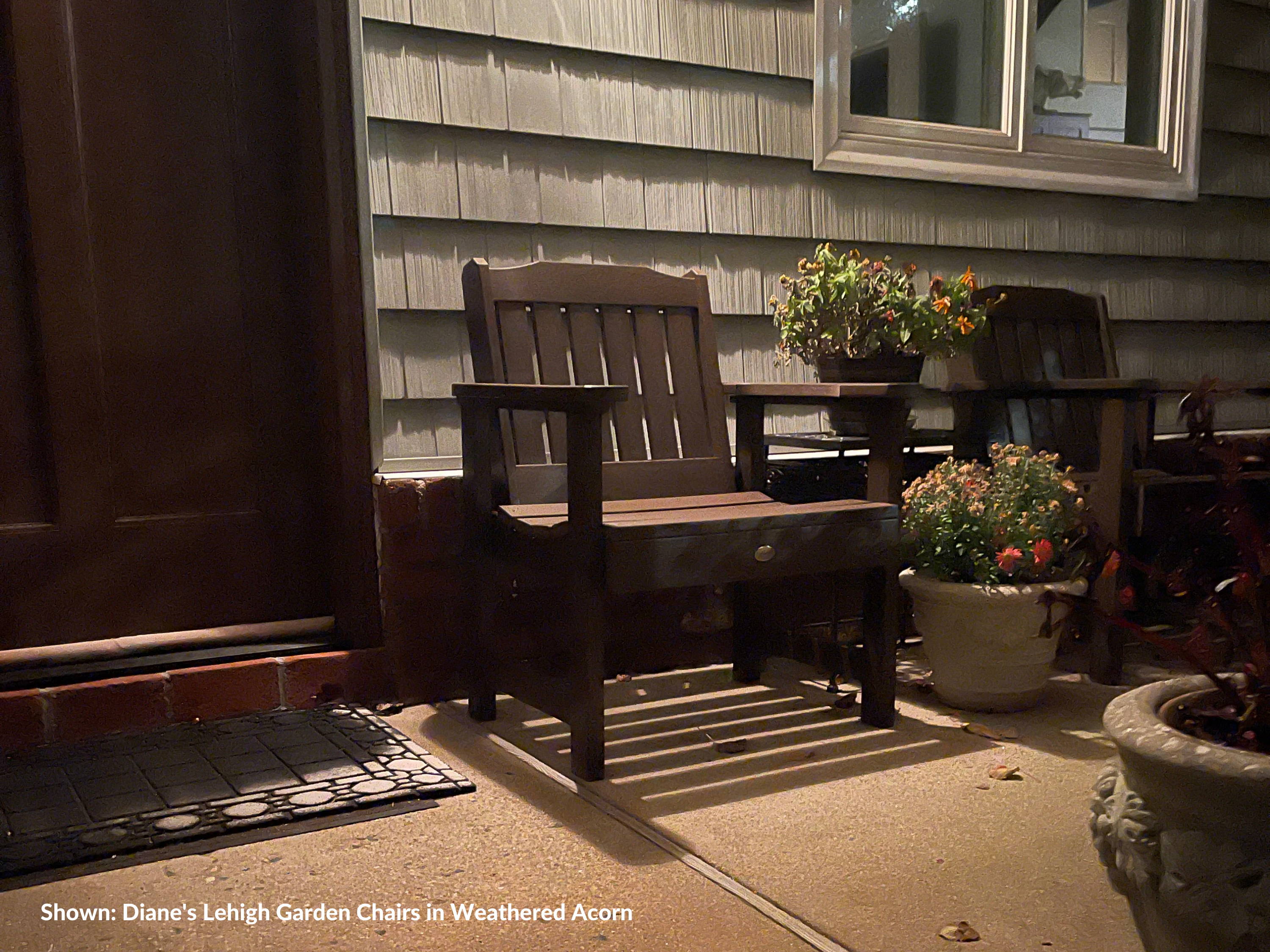 ---
And John in Pennsylvania adds, "We are now the owners of five different Highwood swings plus a bench…The chains never rust and the surface of our swings is easy to clean."
Cushions and Fabrics Resilient As Well
When it comes to cushions, pillows, and other fabrics on your Highwood furniture, remember that we design with outdoor use in mind. We do recommend storing these pieces through the winter months, but once you take them out, getting them ready for spring and sunshine is simple.
First, brush off any surface dirt which may have built up over the winter. Next, treat any stains with a mixture of hot water and dish soap. Apply the soapy mixture with a soft bristle brush, using a circular motion over the stain. You can rinse the area with fresh water, then stand the cushion or pillow on its side to dry. Those early season breezes will do the rest!
That's all it takes! Your Highwood outdoor furniture is officially ready for the season. And once everything is renewed and refreshed, it's a good time to look at how everything is arranged and decide if you want to change groupings or otherwise give your yard or porch a new look for the coming season.
In no time, you'll be ready to sit back and relax or entertain—in other words, to do the things you were thinking of when you bought your furniture in the first place.
---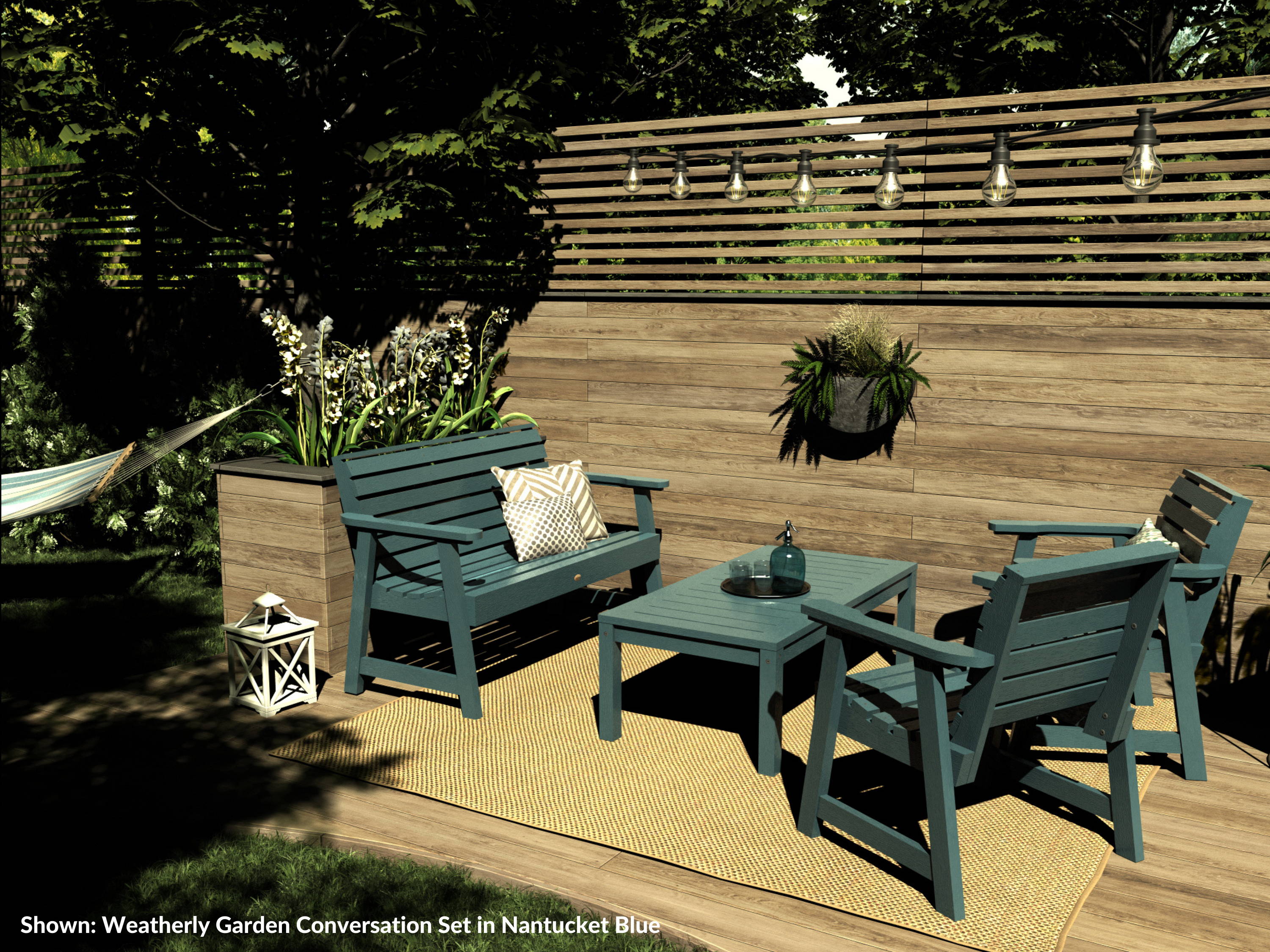 ---
So, enjoy the season! And once you reach the other end of a long, fun-filled summer, when the leaves begin to turn and the wind turns frosty, it will be just as easy to prep for storage. Brushing off any summer dust and wash away nay stains before you pack it away.
As for the furniture itself, move it out of the wind, but you don't even need to carry it inside. There's no need to worry about the snow and ice. That's because Highwood's "ultra-low maintenance" furniture will take care of itself through the winter and be there for you when spring cleaning comes around again!
---
Do you have any spring cleaning tips to share? We want to hear about it in the comments below!
---